You must be atleast 18 years old.

Description : Sales Agents to sell commission based ad promotions for our online classifieds to new clients. B2B.

Responsibilities Include \ offering our online classifieds as a way for Business's & Individuals in your local community to reach the virtual online community of potential customers .

You will be accountable for selling ad promotions and collecting on the account. Must be a self starter , communicator, with a proven ability to work alone. Selling ad promotions is a quick and easy sale. You must have an active mobile tech such as Laptop, Tablet ,iPad or other w/Internet access. ( if you don't have Internet access you can work in areas with hot spots [free Internet access].100%  open-commission paid weekly, if work at least 4-days a week you can earn $1000-up weekly uncapped. (averaging $190/hr or a day depending the schedule you choose.

There are 3 steps to the hiring process

1. fillout application below

2. take short quiz

3. submit resume

NOTE: Items with an asterisk (*) are required. We respect your privacy. All information submitted is used for interview contact purposes only and is never shared outside of our organization.

Entry Level Independent Ad Sales Agent  / USA & CANADA


You must enter a valid email address that you frequently check.

Your email address is the identifier for you during orientation the process.

We will communicate with you during the interview process via this email address.

We will never use your email address for any other purpose and it will not be shared with any other parties.

*Mobile #                                            Home#

What can you offer to 456list as an Independent Sales Agent

List all additional skills

Are you currently employed

if yes, where & how long?

which Social Networks do you belong to?

which Technology do you use to access the Internet ?

Please answer the questions below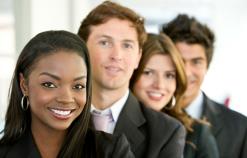 What was your favorite job ever?

Tell us about an experience you've had that relates to this position.

Please explain why you want to work with our Company?

Have you ever had a Sales Job: If yes Where & what did you sell?

Describe What You See As Important Characteristics of a Successful Salesperson

Why Will You Make a Good Salesperson?

What Are Your Professional Goals?

What is your biggest strength?